The Crown season 4 cast: Where to watch the stars in other movies and shows
Other movies and shows starring The Crown season 4 cast
Netflix's The Crown season 4 introduced us to some key characters in the British royals' lives, most notably, Princess Diana (Emma Corrin) and Prime Minister Margaret Thatcher (Gillian Anderson).
The Netflix original's fourth season in this series was highly anticipated. Fans received a great surprise when it was announced the season would release in 2020 AND that the series wouldn't end in its fifth season, as previously announced, but would carry on into a sixth and final season.
It's going to be a long time until The Crown season 5 hits Netflix. So, while you wait, you should check out The Crown season 4 cast in other shows and movies.
Emma Corrin
Corrin convincingly played the role of Princess Diana in season 4. Her looks were fresh and beautiful, just like the late Princess.
She is most known for her role in the crime drama, Pennyworth. Corrin played Esme Winikus, a nightclub dancer and aspiring actress. The series is based on characters in the DC Comics universe.
Corrin plays Jillian Jessup in Misbehaviour, which is a film starring Keira Knightly and Greg Kinnear. The film follows a group of women who are trying to sabotage the 1970 Miss World pageant.
Gillian Anderson
Gillian Anderson was newly cast as Prime Minister Margaret Thatcher for season 4. She had the former PM look down to a tee and did a bang-up job with her performance.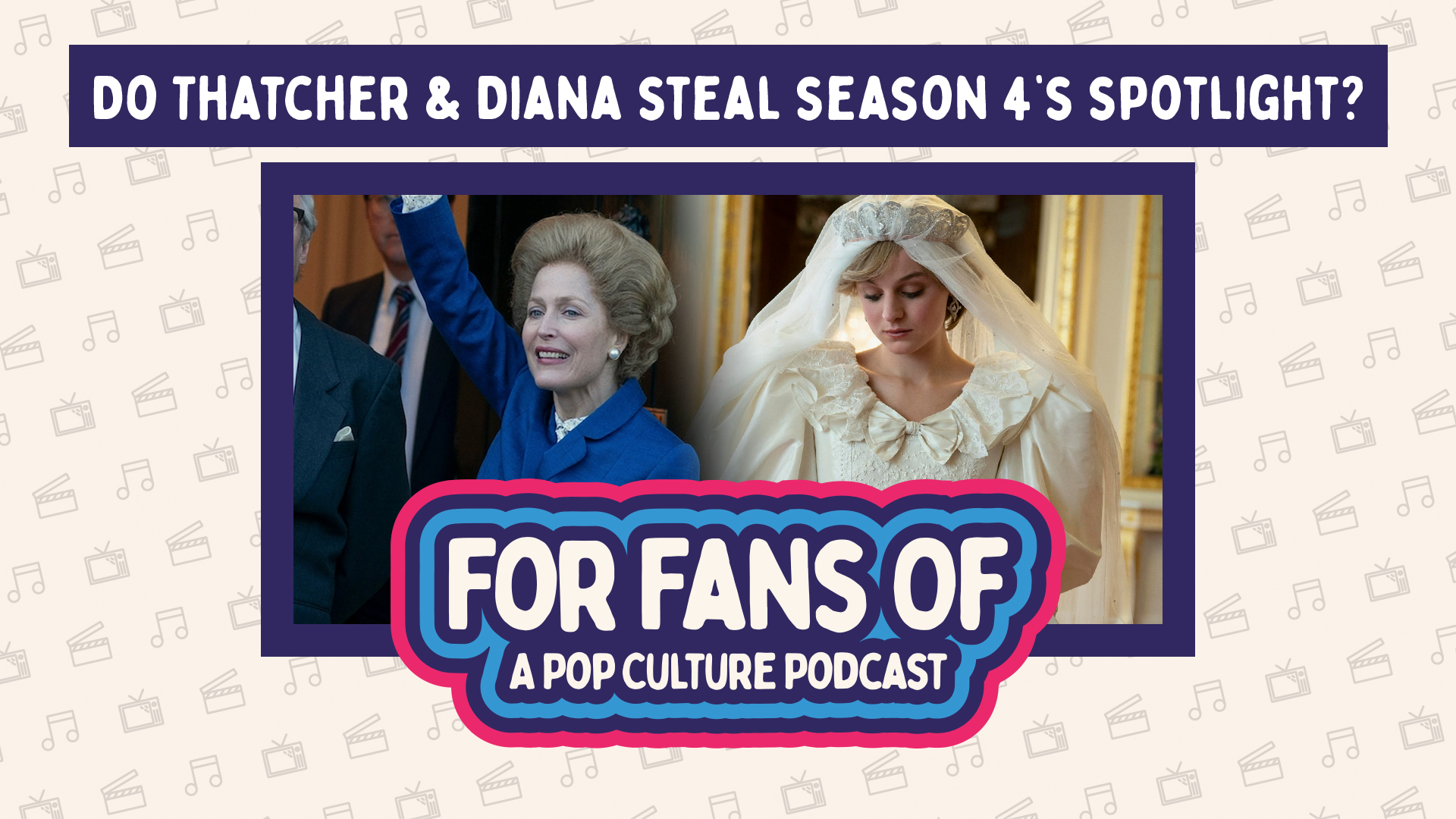 Anderson played Dana Scully in The X-files alongside David Duchovny's Fox Mulder. The duo were FBI agents who investigated strange and unexplained happenings.
You can also see Anderson in Sex Education TV series, American Gods, The Fall, and Hannibal (series), among other movies and shows.
Tobias Menzies
The Crown season 4 finds Tobias Menzies in his second and final season of The Crown portraying Prince Philip.
Menzies is also known for his portrayal of Edmure Tully in the wildly popular Game of Thrones series as well as Frank and Jack Randall in the Outlander series.
He has also starred in Casino Royale, Rome, and Persuasion.
Helena Bonham Carter
When Helena Bonham Carter was cast as Princess Margaret, I thought it was a brilliant idea. After seeing her in action, I knew it was a brilliant idea. She has done an outstanding job!
Bonham Carter has starred in many projects. She is known for her work in The Wings of the Dove, Fight Club, Sweeny Todd: The Demon Barber of Fleet Street, Planet of the Apes and the Harry Potter franchise, to only name a very few of her movies.
It is interesting that she now plays Princess Margaret because she played the Princess's mother, Queen Elizabeth, in The King's Speech, in which she won a BAFTA Award for Best Actress in a supporting role.
Josh O'Connor
The Crown season 4 will be the final season for Josh O'Connor. He played Prince Charles in the last two seasons.
O'Connor is also known for his work in Emma, Les Miserables, Peaky Blinders and Hope Gap, in which he stars with Annette Bening and Bill Nighy.
Emerald Fennell
Fennell has played Camilla Parker Bowles on The Crown for the past two seasons. This will also be her last for the series.
You can also see Fennell in Call the Midwife, Vita and Virginia and Chickens. She also is known as the showrunner and head writer for the second season of Killing Eve.
Olivia Colman
The Crown season 4 will also mark the exit of Colman as the Queen. She has delighted us with her portrayal of the Queen for seasons three and four, where she took over for Claire Foy, who portrayed that character in the first two seasons.
Colman won an Academy Award for her portrayal of Queen Anne in The Favourite.
She played the Godmother in the TV series Fleabag and stared as Madame Thenardier in Les Miserables with The Crown castmate Josh O'Connor.
She also played a detective in Broadchurch and had a small but funny part in Hot Fuzz.
Be sure to check out the other projects these talented actors star in.