The Voice Returns for its 13th Season on NBC
The Voice returns for its 13th season on September 25. This fall, we'll be welcomed back to the glorious world of family-friendly singing competitions with coaches Adam Levine, Blake Shelton, Miley Cyrus, and Jennifer Hudson.
Last season, Alicia Key's energetic soul man Chris Blue crooned his way to victory on The Voice. News regarding the coaches and contestants have mostly been quiet, with the exception of Miley Cyrus, who has recently released feel-good pop bangers like "Malibu" and "Younger Now."
That's why fans of The Voice are more than thrilled to see NBC's goofy seventies-inspired promo starring the four coaches. In the light-hearted action satire clip, the coaches throw some punches at bad guys and each other.
It's all in good fun, though. Despite light bantering between the coaches, The Voice rarely ever features bad blood or petty drama. It focuses more on forming nurturing relationships between the coaches and the contestants.
But there is competition. Fierce competition. Each season, the coaches vie to mentor the voice. It's not just glory for the superstar coach who wins. The winner gets $100,000 and a recording contract. Even those who don't win still find huge success after the show, like Melanie Martinez. Country artists like The Swon Brothers and RaeLynn have also grown their fanbase on the show and blossomed in Nashville. 
So, what are the histories of the coaches on and off of the show? Blake and Adam are the original members of the series, but it looks like they should look out for Miley and Jennifer. Keep reading for the scoop!
Adam Levine, Maroon 5 frontman with a killer falsetto
Adam Levine is also known in pop culture as the frontman of Maroon 5 and as the sexiest man alive. His stage presence is matched with his killer falsetto (just see his performance in "Dream On" with his fellow coaches), giving him serious credibility as a coach. Along with host Carson Daly, he and Blake Shelton make up the bread and butter of The Voice, bantering with each other since Season 1.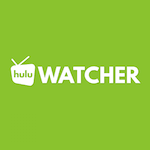 Adam is a notoriously fierce coach, willing to do anything to put a really good contestant on his team. He's even weirdly hand-kissed Season 10 winner Alisan Porter during her blind audition. (She smartly went with the pop powerhouse Christina Aguilera instead.) Different contestants flock towards him, including rockers, boppers, and soul singers.
His competitive nature has paid off. He proudly flaunts three wins, his latest win in Season 9 with contemporary Christian singer Jordan Smith. This season, he's bringing in DNCE's Joe Jonas as his coach advisor. Let's see how this season rolls out for Adam. Depending on how stiff the competition is, his team might just get into the finale.
Blake Shelton, country music cowboy
If there's someone who's going to give Adam a run for his money, it's country music cowboy Blake Shelton. The country world knows him for his old country ballads like "Austin" and his contemporary country hits like "Sangria."
His ties with Nashville immediately draw in country contestants, who barely blink when other coaches pitch them. Even at his 6'5" stature, Blake is a huge softie, known to be a nurturing and caring coach for his contestants. He emphasizes storytelling and making an emotional connection with the audience. It seems like his coaching is effective. Blake has raked in five wins since the inception of The Voice. His past winners have made it big in the country music industry, including Cassadee Pope and Danielle Bradbery.
For his coach advisor pick, Blake is bringing in none other than country pop group Rascal Flatts. In the absence of an upset, Blake will likely make his way into the finale again with a country contestant this season. 
Miley Cyrus, versatile pop queen with country roots
If Blake Shelton is the godfather of country music, Miley Cyrus might be its godmother. Maybe. She does have blessings from Dolly Parton, the queen of country music who is her actual godmother. Miley has been made a few changes to her personal artistry lately, pivoting from the experimental sound in Miley Cyrus & Her Dead Petz to a more retro vibe in new singles like "Malibu" and "Younger Now."
Likewise, Miley seems to be marketing herself as a versatile coach in her second time on the show. This contrasts with her last approach in Season 11, when she actively recruited oddballs and unique singers. During that season, Miley eked into the semifinals with two contestants but was ultimately not represented in the finale. Maybe her new approach will work after.  In any case, Miley seems to truly care for her contestants. She definitely has the vocal chops and industry knowledge to guide them through the show.
She will bring in her father Billy Ray Cyrus as her coach advisor to prove her country street cred. We're rooting for Miley's team to make it in the finale this year. We'd love to see her doing a duet with a contestant!
Jennifer Hudson, powerhouse vocalist with the awards to prove it
Jennifer Hudson may be a brand new coach, but she isn't new to reality singing competitions. Her roots in the industry began when she placed seventh place in the third season of American Idol. She even won the latest season of The Voice UK as R&B singer Mo Adeniran's coach. Her reality singing competition wins aren't the only things she has under her belt. The powerhouse vocalist holds an Academy Award, Golden Globe Award, BAFTA Award, and, of course, a Grammy.
Even though Jennifer is technically a newbie to The Voice, she may win this season. Seasoned coaches like Adam and Blake might tease Jennifer, but her crazy wide range and wildly successful career gives her the upper hand as a coach. 
For her advisor, Hudson chose another R&B queen—Kelly Rowland. We're excited about what these two have in store for the lucky contestants who get to work with them.
Adam and Blake may smugly wait for solid contestants, but keep your eyes on Miley and Jennifer this season. With Miley's comeback and Jennifer's industry intuition, they will make great coaches for their teams. 
Season 13 of The Voice returns on NBC on September 25.